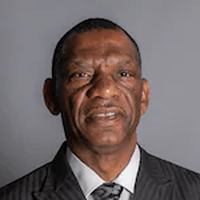 Certified CarPro Friend
Gilbert Thomas
CarPro Manager, Bayway Lincoln
4.5 / 2 Reviews
Delivery Available 346-489-4997
Gilbert has worked at Bayway Lincoln in Houston, TX for 14 years, and became a Certified CarPro Friend in April, 2023. His top priorities are customer satisfaction and product knowledge. Gilbert often represents the Bayway Lincoln at their sponsored and charitable events (Keels and Wheels, McDonald's Texas Invention Basketball Tournament, etc...).
Meet Gilbert Thomas's Team
Jamie Sausser
CarPro Manager
Connect With Your Certified CarPro Friend
What to Expect
Submit the form to notify your selected CarPro that you'd like to set-up an appointment.
Gilbert Thomas and their team will receive your contact info and vehicle preferences (if provided) and reach out to you directly to set-up a time to come into the dealership.
Enjoy the ultimate car buying experience!
Connect with Gilbert Thomas
Hear From Our Customers
Average Rating
Car Buying Resources
Expert advice from over two decades in the car industry.