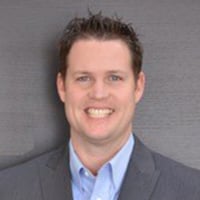 Certified CarPro Friend
Curtis Priddy
CarPro Manager, Hooks Lincoln
4.9 / 19 Reviews
Delivery Available 817-678-6996
Curtis Priddy is an experienced professional at Hooks Lincoln in White Settlement, TX. He became a Certified CarPro Friend in May, 2019. His top priority is taking care of clients and selling Lincoln vehicles the right way. When he's not at the dealership, Curtis loves spending time with family, doing yard work and vacationing in Colorado.
Connect With Your Certified CarPro Friend
What to Expect
Submit the form to notify your selected CarPro that you'd like to set-up an appointment.
Curtis Priddy and their team will receive your contact info and vehicle preferences (if provided) and reach out to you directly to set-up a time to come into the dealership.
Enjoy the ultimate car buying experience!
Connect with Curtis Priddy
Hear From Our Customers
Average Rating
Car Buying Resources
Expert advice from over two decades in the car industry.